Linda has some lovely bare feet. I just wanted to feature
pixtures of her bare feet here on the web,
for all you admirers of sexy bare feet, soles, and toes.
The picture below features Linda sitting on a loveseat, barefoot.
Click anywhere on the picture to view a larger image of her.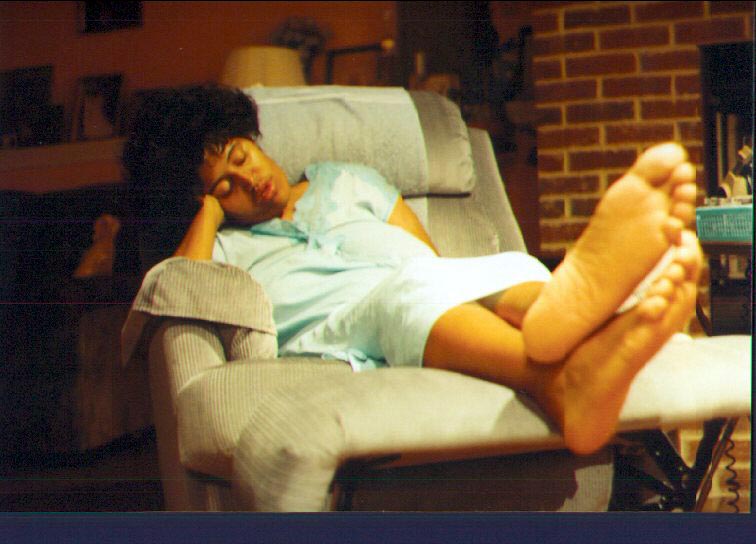 While viewing the above picture, you may be wandering,
"How long are her feet?! What is her shoe size?!
Well, she wears a woman's size "12"!!!
I know this for sure because my feet are size 10's,
and Linda's feet are equal in length to my own.
Thus, Linda's feet are size 12's!
Indeed, Linda has long, narrow, very nice feet. :)
In reference to the above picture, I have taken several
photos of her sexy barefeet, from different angles. To view those
pictures, click on any of the thumbnail pictures, presented below.
---
You are the
visitor to this page, since
this counter was installed on January 31, 2000.
Thanks for visiting!